Why the courier service and express transportation of consignments in Prague from us: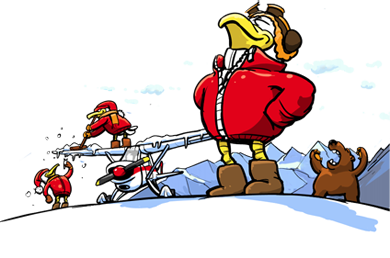 Willingness and reliability of couriers
Editing couriers in corporate clothing
Transparent prices - no hidden payments
Online orders, electronic invoicing
Nonstop operation of courier service
Ecological operation - LPG vehicles
Delivery of flowers Prague, delivery of flowers
Willingness and reliability of our couriers
Our Gulls (in Czech: Racek) are always willing to help you provide all our operated courier services with the maximal possible carefulness, discreetness, and reliability. We also connect with that a number of above-standard services of consignment transportation – that are for us, however, a matter of course. For example, it is packaging – the protection of transported goods, taking out of delivery notes and invoices. We also guarantee you carefulness in delivering consignments. With Racek, you will be informed immediately of any problems in the case of complication/impossibility to deliver a consignment. The administration system for our registered clients is also connected with that where you have the possibility to use, among other things, the on-line supervision of your order.
Neat couriers in company clothes
Racek kurýr (Gull courier) will arrive to you neat in our uniform clothing of the red colour bearing the logo of our company. Our target is so that Racek transporting your consignments is also the advertisement for you, your suppliers or clients. Do not hesitate to ask our courier or operator for anything – he will oblige you maximally.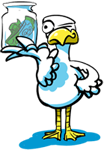 Transparent prices – no hidden payments
Racek kurýr will not charge you with any surcharges for passing a zone, or surcharges for excessive weight. For our specific offer kindly contact our willing operators at the telephone numbers +420 775 255 665 and +420 226531988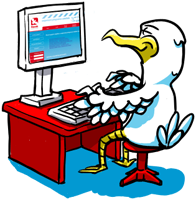 On-line orders of courier – electronic invoicing
Our registered clients can use the comfortable possibility to order at our website www.racek-kuryr.cz where, after registration and logging-in, they have at disposal, in addition to on-line orders and supervision over them, also the complete administration system enabling the control of orders made, issued invoices and, for quicker possibility of ordering, also completing the most frequently used transportations. Invoicing is carried out once per month in the electronic form to the e-mail address provided in advance. Upon agreement, invoices can be sent by post – without any surcharge.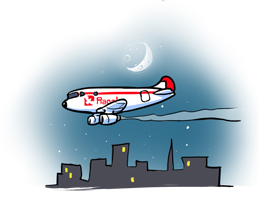 NON-STOP operation of the courier service
It applies to the registered clients only; no cash payment is possible. We are at disposal for our clients for 24 hours a day and 7 days a week.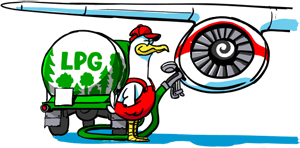 Ecologic operation – LPG-operated vehicles
Racek is interested in not deteriorating our environment, at least. Therefore, it has also set the environmental protection as one of its priorities. We guarantee that 90% of our vehicles combust only LPG, whereby we are also able to keep the advantageous price offer against our competition in a long-term run.